A 'short' history of the English Field Target Association
Around 1984 the sport of Field Target was in its infancy. Clubs around Great Britain were beginning to form and the sport was beginning to grow. Targets tended to be home made and ranges were anything from 3 yards up to 70 yards. As the sport began to get more popular clubs began to hold Open events and the magazines also began to take an interest. It became clear that there had to be a 'uldmmon' set of rules needed to be defined so that shooters knew what to expect as they traveled around. So some enthusiastic shooters got together and formed the British Field Target Council under the chairmanship of Mrs Chris Everett from Iceni. This original Council had Members from Wales, Scotland and a couple of newly formed English Regions. It soon changed its name to Association as more English regions were formed. After a couple of years it was thought that the Association was getting a little large and so it was decided that the English Regions would form the EFTA and give up their seats on the BFTA Management committee and instead let the EFTA represent them. After a couple of more years (around 1990 ) the EFTA began to realise that although they represented about 90% of all FT shooters in Britain they only had a one third vote of the governing body and Scottish and Welsh member regions of the BFTA Management Committee could out vote them. Alan Forrest had been BFTA Chairman for a couple of years was asked if the EFTA could revert back to the original position of each region having a seat at the BFTA. By this time there were now 7 English Regions but the Welsh and the Scottish regions agreed with the EFTA and voted to permit each individual region to have a vote. All the EFTA funds were passed to the BFTA and the EFTA effectively became diminished in it's responsibilities, its only purpose was selecting an English team for international competitions. For this reason the EFTA had a representative on the WFTF Committee – Barry Longbottom – who had to look after the interest of the EFTA who then stood down in 2006. Mick Woodhead replaced Barry Longbottom and after several successful years at the helm stood down in 2015. During this period the WFTF grew from just a few countries to well over thirty. This increased the workload of the EFTA Management Committee to a point where it could not respond consistently in a timely manner. In 2016, to make the committee more efficient the EFTA was then made a sub-committee of the BFTA with the mandate from the English regions to promote their interests within the WFTF, to select the international English PCP and Springer teams, and to look into the EFTA hosting the WFTF World Championships when Englands turn arrived.
Note : This is an edited version of the original article supplied by Alan Forrest.
---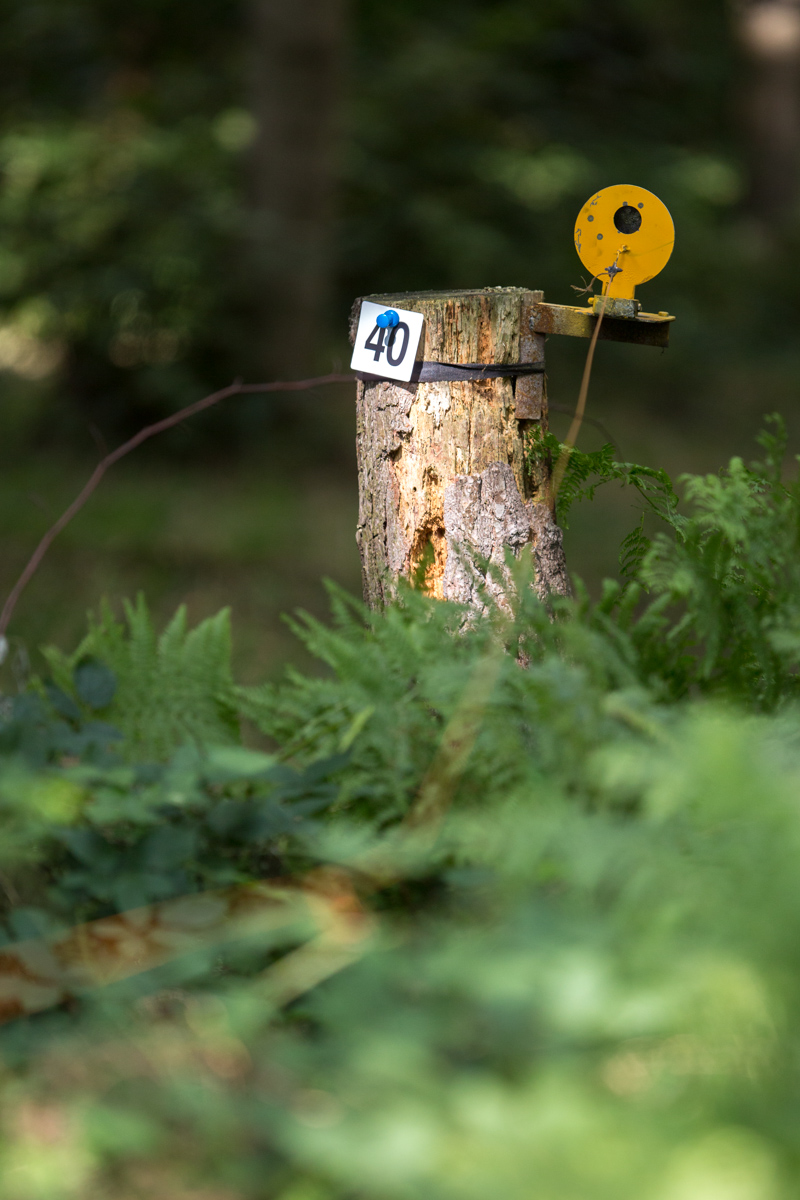 ---
Field Target is now in it's 4th decade in the UK
Timeline of the EFTA
Important events in the Association's history
2018
England selected to host WFTC 2019
2017
Team England retain Springer World Championship title
2016
Team England do the double, regaining the PCP title and winning the Springer title for the first time
2015
Team England PCP team defeated for only the 3rd time in 15 years, by Wales
Steve Privett Springer World Champion
2014
Brian Samson Springer World Champion
2013
Team England PCP World Champions
John Costello PCP World Champion
2012
Team England PCP World Champions
Andrew Gillott PCP World Champion
2011
Team England PCP World Champions
2010
Team England PCP World Champions
Paul James Springer World Champion
2009
Team England PCP World Champions
James Woodhead PCP World Champion
2008
Team England PCP World Champions
Ian Taylor PCP World Champion for the third time
Paul James Springer World Champion
2007
Team England defeated again by Team USA
2006
Team England PCP World Champions
James Osborne PCP World Champion
2005
Team England PCP World Champions
Ian Taylor PCP World Champion
Roger Moy Springer World Champion
2004
Team England PCP World Champions
Dan Eley PCP World Champion
2003
Team England PCP World Champions
Ian Taylor PCP World Champion
Steve Garrett Springer World Champion for 4th time
2002
Team England PCP World Champions
Stuart Hancox PCP World Champion
Steve Garrett Springer World Champion
2001
Team England back on track, regaining the PCP World Championship
Stuart Hancox PCP World Champion
Steve Garrett Springer World Champion
2000
Team England suffers first defeat in the World Championships
Ron Carlson (USA) becomes first PCP World Champion not from England
1999
Team England PCP World Champions
Andy Calpin PCP World Champion
Steve Garrett Springer World Champion
1998
Team England PCP World Champions
Terry Almond PCP World Champion
John Whiscombe Springer World Champion
1997
Team England PCP World Champions
Kevin Jackman PCP World Champion
1996
Team England PCP World Champions
Andy Hope PCP World Champion
Andy Panton Springer World Champion
1995
Team England PCP World Champions
Nick Jenkinson PCP World Champion for the 3rd time
1994
Team England PCP World Champions
Stuart Lane PCP World Champion
1993
Team England PCP World Champions
Kevin Jackman PCP World Champion
1992
Team England PCP World Champions
Nick Jenkinson PCP World Champion
1991
Team England wins the 1st World Championships
Nick Jenkinson PCP World Champion
1980
Field Target is invented in England
International titles gained by EFTA shooters
World Champions (Springer)